I can finally breathe!
Today was our last day with the kiddos
As much as I have complained, I started feeling sad last night lying in bed
I've had one of my kiddos for 2 years and every single day we walk to the bus together. I listen to him going on and on about video games and nod and nod.
I'm going to miss that so much!
I tend to get a tad stir crazy over the summer
I am not a relaxer by nature
and with moving NEXT WEEK I'm hoping my days will be filled with fixing up stuff!
I love a little DIY
So I am linking up with some amazing bloggers to share my summer bucket list!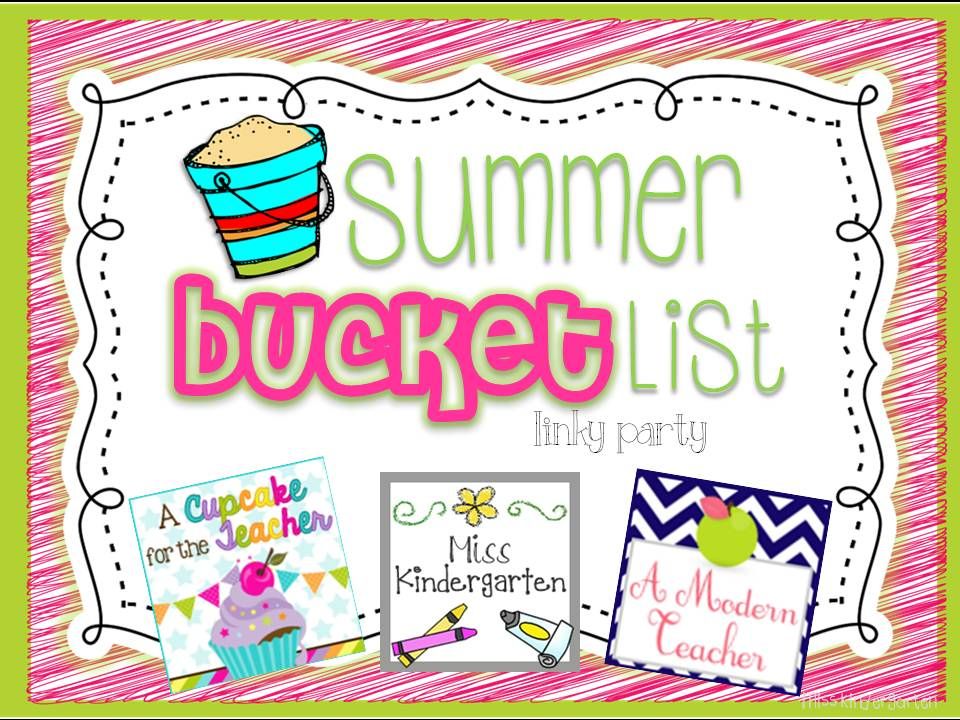 tonight I already started the dreading "summer pinning"...
you know what I mean
Pinterest projects I do and ones I want to do consumed my past two summers!
1. As soon as I saw this on Cupcake's list-I knew I had to make one! I have scoured the Interent for the source, and it looks like "one happy teacher" blog, but I cannot find it on her blog! If you find it I'll send you a product of your choice from my store! Promise!
I want this to replace my two bins so they are hidden and labeled better!
2. a little TLC at the new house.
It was built in 1989 and while the main floor is to die for, the upstairs (esp the master bath) needs me!
Right now there is carpet in a hallway sink area that leads to the tiled bathroom area with a jet tub I won't use, and shower I can barely turn around in, and a toilet with a sky light above! oh and NO door!
but the new hood has a clubhouse and pool and I'll start yoga up soon, so here's to a little TLC for my kids and me too!
this may be us this summer! I love the money pit!
and lastly, I bought a CAMEO for my Christmas present! It's still unopened because I haven't had a place for it. But now I will so I want to start remaking a few things for the classroom.
I love working on classroom projects.
I think it's fun to make new things for my space and new products to use.
So I don't consider work work in the summer.
I mean, there are no kids!
Happy summer! I have a few workdays to clean up and out
We have to move everything from the room to the hallway because we have the floors waxed. It's so daunting to think about!