Okay, since I cannot get into my own classroom until...ekk...next month...I have been stalking around teacher blogs. Needless to say, I am OBSESSED with two I found yesterday! Literally could not wait to get up this morning!
http://www.oneextradegree.blogspot.com/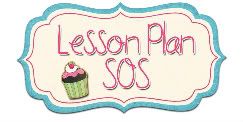 http://lessonplansos.blogspot.com/
I have spent a small fortune on TpT digging into these wonderful ladies units and plans! My favorites from
One Extra Degree
: Sub Tub, Newsies, Data Folders (super excited to spruce up my Brain Binders!), and Student-Led Conferences Bundle.
Favorites from
SOS
: EVERYTHING...but in particular the Back to School bundle, Life Cycle of a Chicken, and the Guided Reading books-these babies are packed! Woo-Hoo!!
Happy Blog Stalking!